| | |
| --- | --- |
| MediaSpace Wiki | |
Note that there is no class on September 25 (next week). We next meet on October 2
Business Communication Session 4
Listening and Management
Last week we discussed why people want to go to work

We discussed, among other things, the difference between Theory X and Theory Y cultures

Theory X: People are lazy and need to be supervised closely
Theory Y: People are naturally motivated to be responsible and creative workers

Listening behavior is a key difference between such cultures

Theory X companies insist that employees listen
Theory Y companies insist that managers listen

Either way, listening is a critical skill

But not one we tend to teach
You'll probably listen three times more than you'll read
But we spend years teaching you how to read
Perhaps as a result, we don't generally do it well

Most people forget half of what a person said by the time the speaker finishes
And remember only a quarter by the next morning

Our biggest problem listening is that we can think far faster than other people can talk

Reading speed is sometimes equated to "the speed of thought"
While we talk at an average speed of about 150 words per minute (and can't go much faster)
We typically read at speeds over 300 words per minute

And with training can read at over 1000 words per minute

So we allow ourselves to be distracted
We focus on arguing or thinking ahead rather than hearing
We filter out what we don't expect or don't want to hear

But its important to listen well.

Listening to another is a healing act

Talking can improve health, but it requires that someone listens

Listening to another is a bonding act

It is the most fundamental reciprocity in relationships

Listening to another is a bridging act

Can you hate someone who you really know?

Listening to managers is how you find out what you need to do
Listening to employees is how managers figure out how to help them do their jobs better.
There are barriers to listening

External

Message overload
Message complexity
Noise

Internal

Lack of effort
Egocentrism
Preoccupation

Distraction
Emotional Noise

Prejudgment
Focus on Loaded words
Not adapting to diverse styles
Speech Rate versus Thought Rate

Physiological

Listening Orientations

People/Reationship
Action/Task
Content/Evaluation
Time/Efficiency

Desirable Listening Objectives

Listen to Understand

Withhold judgement
Avoid interruption/let them talk
Ask questions
Paraphrase
Pay attention to the non-verbal

Listen to evaluate

Look for the big picture ideas
Analyze evidence, remembering that it supports the ideas
Pay attention to emotion (but be careful of it)
Take notes if it is reasonable to do so

Structure listening events to minimize distractions

Find a quiet place
Turn off the TV and computer screen
Don't multitask
Focus on the other

The STORage listening process can help with that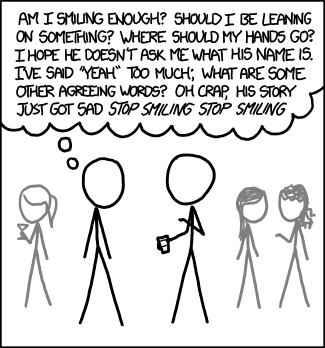 Effective Listening = Stop, Tend, Organize, and Respond
We can listen better in four steps:

Stop, Tend, Organize, and Respond
The Storage Listening Process
Stop:

Get rid of distractions

Find a distraction neutral location
If you have something on your mind, write it down first so you can put it away
Keep a piece of (perhaps virtual) paper around you can jot down any distractions on

Tend (attend, pay attention):

Focus on the speaker
Use non-verbal communication to look like you are looking at the speaker

A wonderful side-effect is that this is often a self-fulfilling action

Organize:

Look for the ideas the facts and message details illustrate
Look for inconsistencies
Try to understand the others agenda
Create a mental summary of what the other is saying
Look for themes that tie things together
Note key words rather than sentences or phrases
If you take notes, try drawing a picture instead of making a list

Respond:

Provide appropriate and timely feedback
Think about what the other person needs

Ask questions
Provide useful information
Reflect content by paraphrasing
In your own words

Be descriptive rather than evaluative

Put yourself in the others shoes: How would you feel

Two fundamental values in responding

Saying it reinforces the ideas
Hearing your paraphrase gives the speaker a chance to catch missing ideas.
If you listen this way you may STORe what you hear more effectively
Some reasons to listen

It is an effective management tool

People are more productive when they feel valued
People have good ideas and should be valued for those ideas

It is an effective sales tool

The best way to sell is to understand what the customer wants

It is an effective meeting tool

It helps keep the meeting on topic
It helps the meeting to proceed more effectively
It increases participation

It is an effective organizational tool

Large organizations don't have time to endlessly repeat themselves.
When they do so, there should be a better reason than not listening.
---
TakingNotes
---
UsingMindMaps
---
---
-- Last edited September 18, 2015

Go to Main Topic list
---
Unless otherwise noted, the contents of this page were written by participants on the Media Space Wiki, operated by Davis Foulger, and should be cited accordingly. For example (APA):
Foulger, D. and other participants. (September 18, 2015). Bus Prof Comm Fall2014 Sn04. MediaSpaceWiki. Retrieved on from http://evolutionarymedia.com/wiki.htm?BusProfCommFall2014Sn04.
azitromicina
canadian pharmacy viagra
viagra
cialis
cheap generic viagra
Canadian pharmacy
acheter une pharmacie
pharmacie en ligne
Canadian pharmacy viagra
ed pills
buy zithromax
buy cymbalta
pharmacie viagra
staxyn
avanafil
pharmacien en ligne
viagra online
ed meds
generic viagra
viagra vs cialis
xenical online
cialis vs viagra
ed drugs
pharmacy en ligne
buy nexium
viagra cialis